President Donald J. Trump might become the world's first intergalactic libertarian if his new Space Force idea gets off the ground. According to his own Vice President, Trump wants to bring the blessings of private property into the stratosphere.
"It's not enough to have an American presence in space," Vice President Mike Pence said yesterday during a speech at the Pentagon. "We must have American dominance in space. And so we will."
Secretary of Defense James Mattis is on board with the idea too, saying that "space is one of our vital national interests" and is "no longer a new domain."
"Now the time has come to write the next great chapter in the history of our armed forces, to prepare for the next battlefield where America's best and bravest will be called to deter and defeat a new generation of threats to our people, to our nation," Pence said.
The President – always the consummate showman – is even offering Space Force-themed swag for us to wear as we confront friendly and hostile aliens throughout the galaxy.
"As a way to celebrate President Trump's huge announcement, our campaign will be selling a new line of gear," a White House email said.
Demonstrating his commitment to the people, Trump is lining up different logos for his supporters to vote on.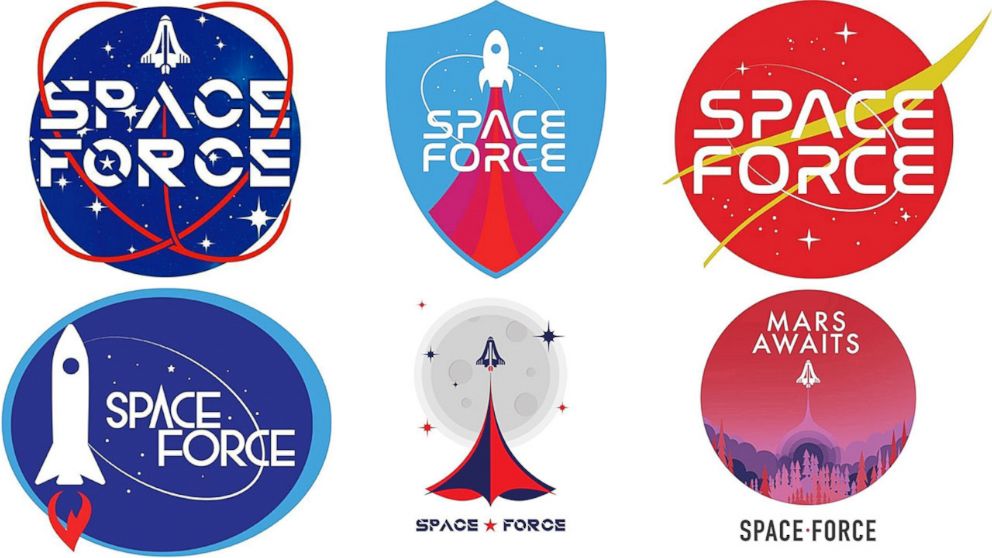 The Pentagon is requesting a mere $8 billion to get this Space Force off the ground. This is a small price to pay, a drop in the bucket even, for this ambitious project. This will entail the creation of "a Space Operations Force of career space experts who are trained, promoted and retained as space warfighting professionals."
Venusians, you better be on notice. Neptunians better roll out the red carpet. Mr. 45 is coming into your orbit. Hide your space women because Big DJT is coming to make the universe great again!